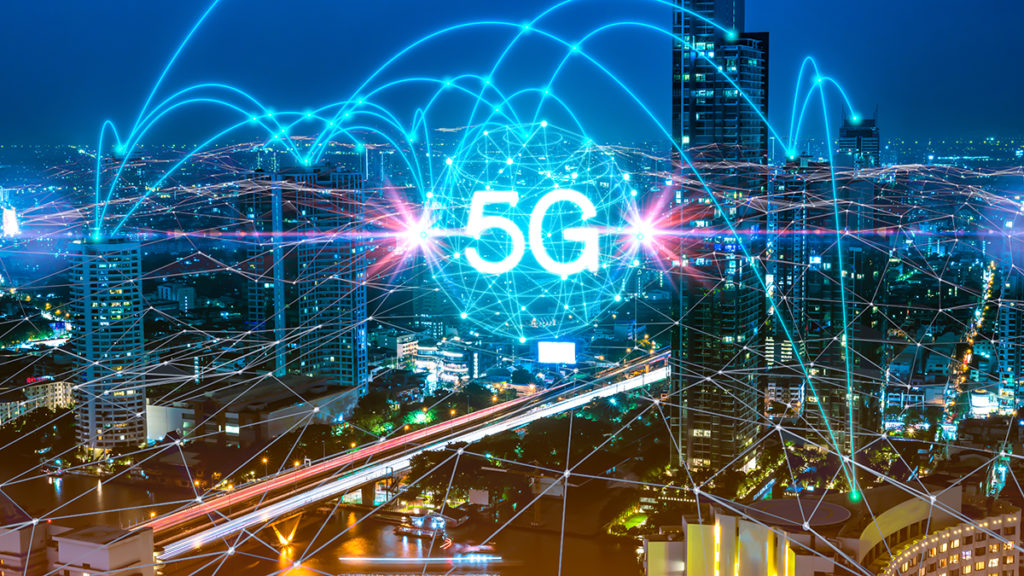 The Entertainment Technology Center at USC held its Digital Town Square, 5G: Planning and Piloting First M&E Services, on December 10, 2019, hosted by ETC member company, Bluescape, at the Haworth Furniture Showroom Penthouse in Los Angeles. 
Industry experts invited to the half-day forum discussed 5G technologies' impact upon media and entertainment production, composition, distribution, and consumption. Presentations and a panel covered topics ranging from the transforming nature of storytelling to the more granular and technical aspects of networked production.
The Program:
5G Fixed Wireless: Cable in the Crossfire
Bill Stueber, Managing Partner, Telecom Partners
Erik Weaver, Director, Special Projects, ETC@USC (Moderator)
M&E's First Site-Specific Networks
Christian Guirnalda, Director, 5G Labs & Innovation, Verizon
Naotaka Sato, Wireless Communication Standardization Manager, Sony Corporation
Ryo Sawai, PhD, Deputy General Manager, Sony Corporation
Hanno Basse, President, Decentralized Media Solutions, Live Planet (Moderator)
Remote, Agile Capture
Daniel Pisarski, VP, Engineering NA, LiveU
Michael Chambliss, Advanced Production Technology Specialist, ICG, Local 600
Turning the 5G Network into an Agile Monetization Platform
Yogen Patel, VP/Head of Product & Solutions Marketing, Amdocs
David Wertheimer, Investor, Board Member, Former President Digital, Fox/Fox Sports (Moderator)
5G+Edge+AI+Data
Andrew Alleman, Chief Architect of Advanced Network Solutions, Intel
Paul McLachlan, Head of Data Scientist (SFO), Principal Data Scientist, Global AI Accelerator, Ericsson
Kunal Jathal, Senior Audio Engineer, Verizon XR
Hardie Tankersley, VP Solutions Consulting & VR, SilverDraft Computing
5G: Are There Health Concerns?
Beatrice Golomb, MD, PhD, Professor, UC San Diego School of Medicine
Joachim Zell, VP Technology, EFILM/Deluxe (Moderator)
Let's Talk About 'X' – Mixed Reality in a 5G World
Craig Evans, CEO, Digital Nation Entertainment
Luke Ritchie, Head of XR and Interactive Arts, Nexus Studios
Sebastian Sylwan, CTO and Creative Partner, Felix & Paul Studios
Moderator: David Nelson, Creative Director, MxR Lab, USC Institute for Creative Technology
Anatomy of a Virtual Being (in a 5G Ecosystem)
Pete Billington, Co-Founder/Director, Fable Studios